About the Event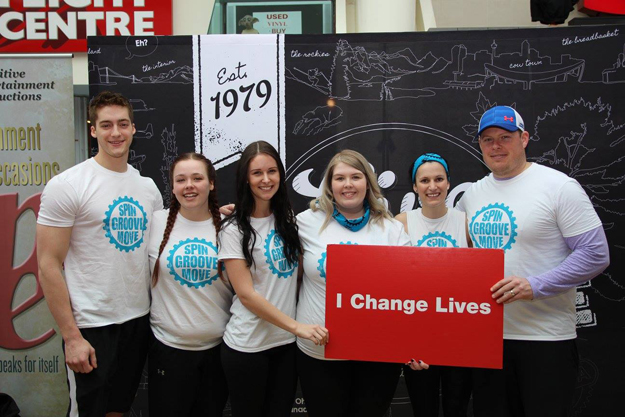 Spin4Kids Plus is a one day national fundraising event for GoodLife Kids Foundation, taking place at GoodLife Fitness clubs across Canada. Teams of 1 - 8 participate in an activity for 1 hour per team member and fundraise for a minimum $1,000 (or $125 per person) to support GoodLife Kids Foundation.
What does the 'Plus' stand for in Spin4Kids Plus?
Spin4Kids Plus represents the growth of Spin4Kids. Many locations that host the event will feature an indoor cycling event only, while other events will include indoor cycling AND other 1 hour activities, like Zumba or BodyCombat. Please refer to Event Locations to find out the type of event taking place in your community. The best part about Spin4Kids Plus is that you don't need experience…whether you're a first-timer or an experienced exerciser, anyone can participate!
Participating in Spin4Kids Plus is a win, win, win scenario. It's an event full of FUN! You get a 60 minute workout and GoodLife Kids Foundation gets 100% of the money raised, which goes to help Canadian kids live a fit and healthy good life. So what are you waiting for? Grab your friends and workmates, raise some money and have an exciting and rewarding time at Spin4Kids Plus 2015
Dick Barter – National Chair Spin4Kids Plus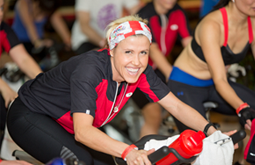 Your Fundraising Dollars
Funds raised through Spin4Kids Plus will help GoodLife Kids Foundation continue to support programs across Canada that are getting kids physically active. To date over 212,000 kids have had the opportunity to live a fit and healthy good life.
GoodLife Fitness covers 100% of our administrative and operational expenses so that every dollar raised will make the biggest impact on the lives of Canadian kids.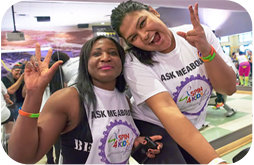 History
In March 2011, Dr. Dick Barter, GoodLife group cycling instructor and emergency room physician in St. John's NL, held a spin-a-thon event to help more Canadian kids get active. With the help of GoodLife Members and Associates the event raised $23,000. This success brought upon the idea of a coast to coast challenge to other GoodLife clubs – a nationwide spin-a-thon with participants raising funds for GoodLife Kids Foundation. The 1st annual Spin4Kids was born in 2012.
Results to date:
2012 - $184,029 raised at 29 events 2013 - $514,000 raised at 49 events 2014 - $851,000 raised at 70 events