Fundraising Contests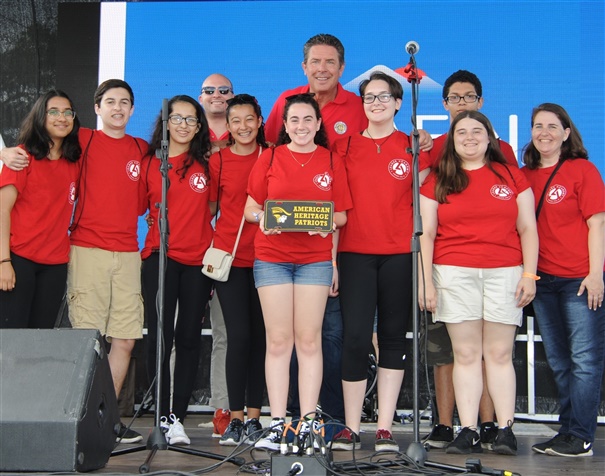 ---
Each year The Dan Marino Foundation offers a number of contests for event participants. Check back often to find information on news contests as they roll out!
---
Top Fundraiser Contest:
Every year the top fundraisers in the School, Family, Company, and Individual divisions are able to qualify for a prize as the Top Fundraiser within their divisions. This contest runs the entire time of the event from official launch in August to final day to submit donations in March.
TOP COMPANY TEAM: Autographed Dan Marino Memorabilia Item
TOP INDIVIDUAL FUNDRAISER: Autographed Dan Marino Memorabilia Item
GENERAL RULES:
A team or individual must be registered for the event in order to participate. All teams or individuals registered for the event from all counties are able to participate.
Cash and check donations must be submitted to DMF by the contest deadline in order to be considered for the contest.
DIVISION RULES:
Top Schools: A School Team must raise a minimum of $1,500.00 in order to qualify.
Top Family: Family Teams must raise a minimum of $1,500.00 in order to qualify. The winning Family Team is able to select their choice of Apple Mini-iPad or Apple Watch Sport 38MM.
Top Company: Company Teams must raise a minimum of $2,000.00 in order to qualify.
Top Individual: The Top Individual must raise a minimum of $1,000.00 to qualify.
---
Winter Push Contest: (For School Teams Only)
Each year in December the Dan Marino Foundation will announce the start of our Winter Push Contest. This contest culminates the week before the Walk and at the end of the contest timeframe, the top THREE School Teams with the most funds raised over the contest period will win a special photo opportunity with Dan Marino on event day!
Winners of this contest will take a picture with Dan Marino at the stage on the day of the event. We will do our best to fit the entire team in the picture, but space is limited at the stage and we cannot guarantee that all members present on event day may be able to fit.
The picture will be delivered digitally to the Team Captains of the winning teams. It is the responsibility of the Team Captains to disseminate the picture to individual team members.
---