Fundraising Toolkit
With 1 in 3 Canadians directly impacted by a neurological disorder, chances are high you know someone who's been affected. Your efforts are funding the BEST neuroscientists across Canada who are uncovering new and innovative ways to heal the brain.
We can't thank you enough for your support. Your passion to keep brains at their best is truly contagious!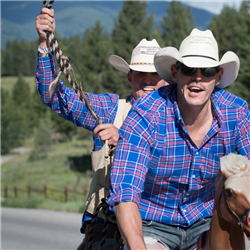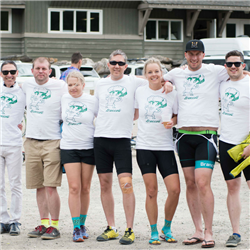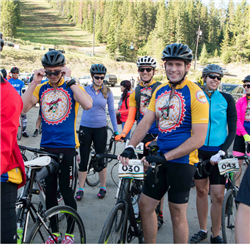 Fundraising
Below are a few tips and ideas to get those donations rolling in!
Tell people what you're doing!
Share with them how you're challenging yourself to bring awareness to a bigger cause.
Tell them what Branch Out is doing and how their contribution is making a difference.
---
Fundraising Awards
All participants are required to raise a minimum $300 by Thursday, June 13th, 2019 at midnight.
We're awarding some flashy new swag to individuals who go above and beyond this minimum.
Raise $750 = Bikes and Brains limited edition socks
Raise $1,500 = The ultimate Branch Our Branded flannel
Raise $3,000+ = A luxury Helinox camping chair
---
What's a Donation Worth?
$2,500 - funds "Neuron Night's Knowledge Translation Competition", an event that brings together Neuroscientists, Health Practitioners, Donors and people affected by neurological disorders. An environment that breeds rich discussions on solutions to getting us closer to brains at their best!
$1,000 - sends a Neuroscientist to a symposium anywhere in Canada, where they can collaborate with other researchers and share their findings.
$50 - provides a full day worth of lab work for a summer student researching NeuroCAM.
$25 - is enough for a test treatment of magnetic brain stimulation (potential in treating depression and physical rehabilitation).
$2 - buys a round of EEG brain recordings. Let's make some squiggly lines, people!
$1 - pays for a music biofeedback app to help research music's positive effects on Parkinson's disease or Autism.
This just shows there is a benefit to any amount. Check out some of Branch Out's funded research here.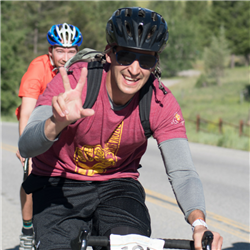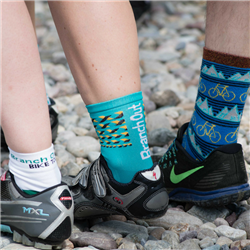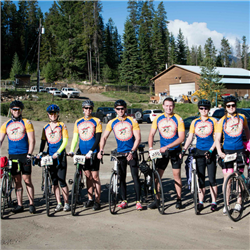 ---
TIP 1: Host an Event
Why not be the hostess with the mostess!? Take your fundraising efforts to the next level and host your very own event! This is the perfect excuse to get your friends together, throw a party, or simply bring people together for a great cause. Sell tickets, food, games, or an experience with proceeds going towards your Bike Tour fundraising efforts.
Bike lover? Organize a charity ride at your fave spin class or cycle shop.
Musical connection? Get people to purchase tickets to a live music show.
Martha Stewart-in-the-making? Host a dinner party and have guests bring a donation.
Outdoor Enthusiast? Organize a lawn bowling, bocce ball, or crocket tournament.
BBQ Master? Get your friends together for a burger and a brewski.
Photographer? Spend an afternoon taking portraits or family photos with proceeds going towards your Bike Tour fundraising.
---
TIP 2: Organize a Bake Sale
Cliché? Yes. But are you aware of how much people LOVE homemade cookies!? We know it might seem old school, but we also know of people who have raised over $1,000 from a single bake sale! Get your friends together, organize a baking afternoon, and have fun sharing your sweet treats for a great cause.

---
TIP 3: Make it Personal
Why do YOU ride in the Bike Tour? Do you have a story or a personal connection to a neurological disorder? Donors are much more likely to send donations your way when it's tied to emotion. Spend some time to think deep, craft that email, and share what the Bike Tour really means to you. Send an email, write a letter, or mail a card with your personal donation request.
Don't forget to thank your donors! Give them an obnoxious hug, send them a card, mow their lawn… er… just show your appreciation for their support. Our new and super slick fundraising platform has made it easy to direct your friends to your fundraising page and send automatic thank you notes and reminders. Need some help? Reach out to us, we're good at this!
---
Get Social!
Follow us on social for updates and prizes.
Hashtags: #BikingForBrains, #BrainsAtTheirBest, #BranchyBikeTour
Spread the word:
"Can't wait to spend the weekend with bikes, beer & Branchies at @branchoutnf's #BranchyBikeTour on June 15th. Join the fun!"
"I'll be riding 100km at @branchoutnf's #BranchyBikeTour on June 15th at @panoramaresort. Who's with me!?" 

---
Contest
Enter to WIN a 2019 Branch Out Bike Pack! Snap a pic during the bike tour, use the extra awesome hashtag #BikingForBrains and you're entered to win. Each photo is 1 submission and the winner will be announced at the Gala. Prize includes everything you need to make you look slick on your bike, treats to enjoy post-ride, and more. Good luck Branchies!