Fundraising Toolkit
We all have a heart.
2.3 million Canadians are living with Heart Disease and/or effects of Stroke
Almost 1,000,000 Canadians are currently living with Congestive Heart Failure with 50,000 additional Canadians being diagnosed each year
9 in 10 Canadians over age 20 have at least 1 Risk Factor for Heart Disease
80% of Canadians with Diabetes will die from Heart Disease or Stroke
Heart Disease is the 2nd leading cause of Death in Canada
Heart Disease is the Number 1 cause of death for Women over age 55 in Canada
The Risk of a Heart Attack is 150% greater in Women Living with Diabestes compared to Women without Diabetes
The Cardiac Health Foundation of Canada was founded in 1965, and our mission is to promote and develop cardiac rehabilitation programs and services supporting active recovery, public education and primary and secondary prevention initiatives in reducing cardiovascular disease in Canada. Did You Know the risk factors for heart disease are: family history of heart disease, smoking, obesity, high blood pressure, unhealthy blood lipid levels, diabetes, sedentary lifestyle, high alcohol consumption and poor nutrition? The majority of these risk factors are preventative, and the first step to improving the heart health of our county is reducing our chances of cardiac disease from ever happening in the first place.
Thank you for supporting the Cardiac Health Foundation of Canada's 35th Anniversary of the WALK OF LIFE and being active consistent with lifestyle change! We truly appreciate your support and fundraising efforts for 'Prevention, Education and Cardiovascular Rehabilitation'.
Top Fundraiser Prizes
We are so honoured that you chose our foundation to support, and we are very excited to offer the following wonderful prizes to individuals who go above and beyond waiving the registration fee!
Raise $250 - $499 = Cardiac Health Foundation Mug and Heat/Ice Pack
Raise $500 - $999 = Cardiac Health Foundation Stainless Steel Water Bottle
Raise $1,000 - $1,999 = Pair of Urban Poling Poles
Raise $2,000 - $3,999 = Lululemon Sport Bag
Raise $4,000 or more = iPhone XS* or One Year GoodLife Fitness Gym Membership* or One Year Body + Soul Fitness Gym Membership with Assessment/Personal Trainer (*1st choice given to top 4 fundraisers)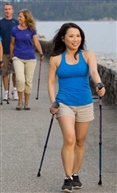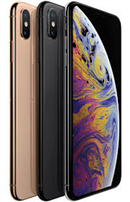 Prizes will be awarded on the basis of donations submitted. To be eligible for team and incentive prizes, you must submit funds on or before June 3, 2019. We reserve the right to substitute prizes of equal or greater value. Prizes will be available 10-12 weeks after the event. Apple and Lululemon are not participants or sponsors of these promotions, this event or the CHFC.
Fundraising Help
Login to your personal page, edit if you wish, and make it personal with your own images or text that talk about why you are participating in this event!
Kick start your fundraising efforts and tell your family, friends, and co-workers what you're doing!
Share with them what the 'WALK OF LIFE' is about and who you are walking for! Show them how you're challenging yourself to bring awareness to a bigger cause and being proactive in living a healthy lifestyle!
Tell them what Cardiac Health Foundation of Canada is doing and how their contribution is making a difference!
Don't forget to thank your donors! Show your appreciation for their support and send them a thank you note or card directly from your personal page.
Our new and fantastic fundraising platform has made it easy to direct your family and friends to your fundraising page, and also be able to send automatic thank you notes and cards for their kind support!
Get Social!
Follow us on Social Media for News and Updates:
Facebook: Cardiac Health Foundation of Canada – search for @CardiacHealth in facebook or messenger to find our page easily
Twitter: @CardiacHealth
Instagram: @cardiachealthfoundation
Hashtags: #WalkOfLife #HeartHealth #CardiacHealth #LifestyleChange #ExerciseIsMedicine #CardiacRehab