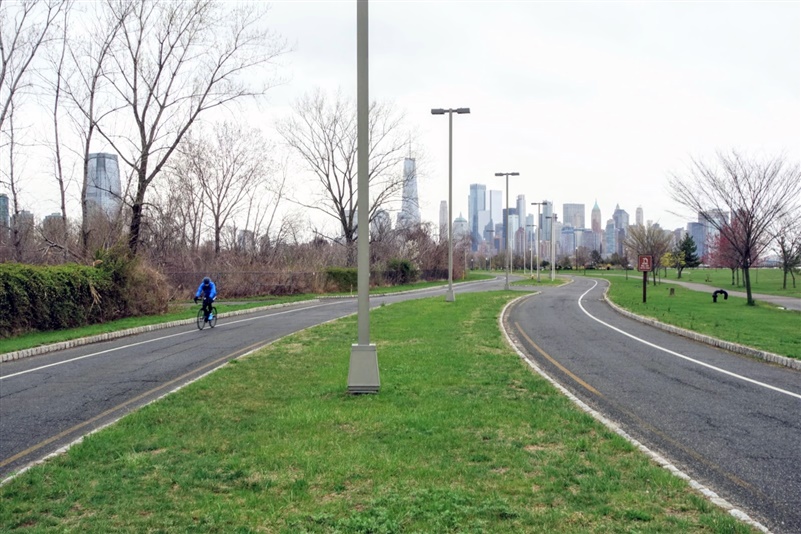 New York City-to-Philadelphia Greenway Ride: Transportation Information
There are a number of transportation options between New York City and Philadelphia. From the starting location at Liberty State Park, the ride will continue to Princeton, New Jersey, on Saturday, August 28, and on to Philadelphia on Sunday, August 29.
The ride will start at Liberty State Park in Jersey City. Details for traveling to the ride start from New York City, New Jersey and Philadelphia are included in the Pre-Ride Guide.
Interested riders may purchase tickets on a post-ride shuttle back to New York City from Philadelphia, as well as a post-ride bike shipping. Additional details and the link to register for the post-ride shuttle and bike shipping can be found in the Pre-Ride Guide. Details on a pre-ride shuttle and bike shipping from Philadelphia to Liberty State Park are also available in the Pre-Ride Guide.
In addition to the post-race event shuttle, there are several public transportation options between Philadelphia and New York. Click below for information on bike transportation policies for the following:
Amtrak (Note: only certain Amtrak trains offer carry-on bicycle service for Philadelphia to New York, and those trains have limited spots that must be reserved in advance using this link.)
SEPTA Regional Rail to NJ Transit (transfer in Trenton)
---
FAQs • Fundraising Tools • Route • Transportation • Lodging • Volunteer • Contact Us • About Us