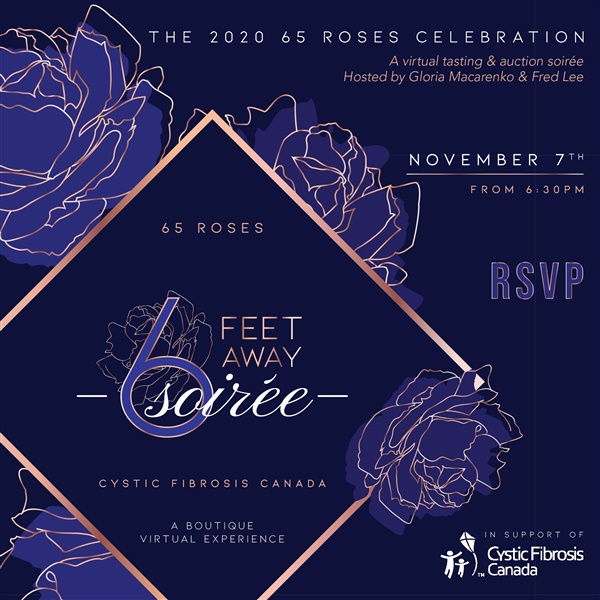 Join us for a night to remember
Our 65 Roses Gala committee are very excited to announce our "65 Roses - 6 Feet Away Soiree: A boutique virtual experience hosted by Gloria Macarenko & Fred Lee". Our event will be taking place on Saturday, November 7th, from 6:30 - 7:15pm via private conference link.and is proudly supported by our Exclusive Broadcast Sponsor, CBC, and Media Partner, CanadaWide.
Guests will enjoy an intimate evening of relaxation and celebration as we hear from some of our CF champions and a special performance by 2-time Juno Award winner, Dan Mangan.
Our guests in Vancouver can enjoy some wine and a tasting by our Wine Sponsor, Arterra Canada, with three delicious cheese pairings from Benton Brothers Fine Cheeses, and an Oyama charcuterie experience by Peake of Catering is sure to delight our guests' senses. Partial proceeds will be donated to Cystic Fibrosis Canada.
We will raise much needed funds through our "Key to a Cure" and silent auction, which is open to the public.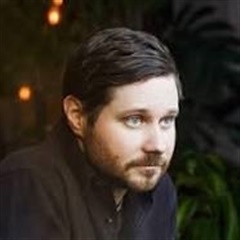 Venue From the coziness of your own home
6:30pm Evening Program including a performance by 2-time Juno award winner, Dan Mangan
Dress code: We encourage guests to dress up and have fun
We are delighted to welcome Gloria Macarenko and Fred Lee as Masters of Ceremonies of our 65 Roses Soiree and are grateful for their ongoing support and commitment to Canadians living with cystic fibrosis.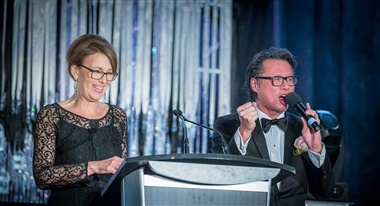 Long time CBC News host Gloria Macarenko is the host on Metro Vancouver's afternoon show On The Coast, where she explores the day's news and local communities. Gloria is also host of CBC Television's Our Vancouver, a current affairs television show, as well as The Story from Here, a national Radio One show that brings Canadians the most lively and intriguing interviews from across the country.
Gloria is an award-winning journalist and senior leader on the news team who was recently inducted as a Member of the Order of Canada. This past May, her radio show On The Coast won the National Radio award for Best News Information Program in the country by the RTDNA (Radio, Television, Digital News Directors Association).
Fred Lee is the Director of Alumni Engagement at the University of British Columbia. Fred has had a successful career in alumni engagement and fundraising. In his capacity, Fred and his colleagues both lead the university and alumni UBC's efforts to meaningfully increase engagement and build influence among UBC's community of more than 310,000 global alumni.
Outside of UBC, Fred is a weekly contributor for the CBC, The Province Newspaper and Vancouver Courier. He has also contributed to the National Post, BC Business, and Vancouver Magazine. A tireless volunteer, Fred has held numerous roles chairing various organizations, and sits on countless fundraising committees. He continues to give of his time and expertise to many organizations. His efforts have been cited in many arenas, including the National Post's Worthy 30 list.
65 Roses Soiree Raffle: chances 1 in 500
65 Roses Raffle Tickets now on sale! You could win a fabulous 2-night Vancouver staycation at the Fairmont Waterfront Hotel, including breakfast. Tickets are $65 each and drawn at the 65 Roses Virtual Soiree on Saturday, November 7, at 7pm: https://cfcanada.rafflenexus.com/
65 Roses Gala Committee Members
Victoria Thacker (Co-Chair) Guinevere Sanderson (Co-Chair) Sanjeev Parsad
Kavita Mohan Sharlene Deane Brenda Mackenzie
Jennifer Mykolenki Stella Cooper Cassidy Cooper
Kaylie Deane Kim Boechler Nicole Sherratt
Gizol Shah Emily Vanderhaven Caroline Chilvers
Laura Cross Sasha Hougan Chiara Taylor
Carmen Larsen Derek Lycke Marion Fourie
Sandra Niven (Cystic Fibrosis Canada staff)