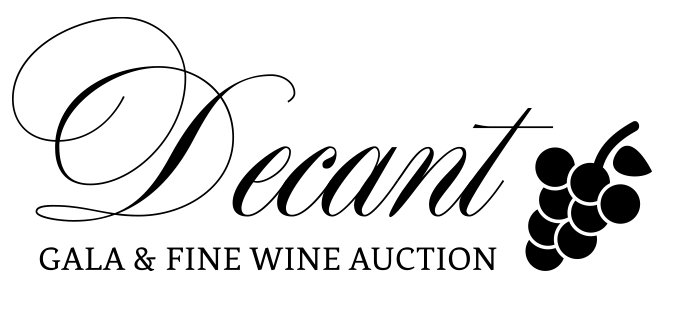 An Evening in Argentina!
Join us at the 2019 Decant Gala for a maravilloso evening filled with dining, dancing, and fundraising in support of Cystic Fibrosis Canada. This event will feature the cultural and culinary delights of Argentina, exquisite sommelier paired wines, an array of wine lots and experiences in our silent auction,
exciting live auction items, and our Key to a Cure auction.

Saturday, May 4, 2019

Delta Toronto
75 Lower Simcoe Street

Cocktails at 6:00pm
Dinner at 7:30pm

Black Tie or Formal Dress
We are delighted to welcome Ben Mulroney as Master of Ceremonies of the Decant Gala and are grateful for his ongoing support and commitment to Canadians living with cystic fibrosis.
Ben is a veteran journalist with more than 17 years of experience at Bell Media. Ben is the Co- Host of CTV's YOUR MORNING and is also an anchor on CTV's ETALK, a series he has helped develop into Canada's most-watched entertainment news program. As Anchor, Ben delivers entertainment news daily from the ETALK studio in Toronto, but also travels across the globe to interview the world's biggest stars. He is a veteran of the industry's biggest red carpet events, including the OSCARS®, GOLDEN GLOBES®, and THE JUNO AWARDS. Ben has also appeared on GOOD MORNING AMERICA, guest hosted LIVE! WITH KELLY, and was a member of the broadcast team for the 2010 Olympic Winter Games in Vancouver. Ben works closely with a number of charitable organizations, including Cystic Fibrosis Canada and The Brain Project. He is most proud of his family: his wife Jessica, his twin boys and young daughter.
Evening Entertainment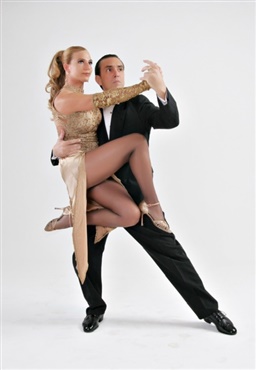 Roxana & Fabian Belmonte – Tango dancers from Argentina –
Natives from Buenos Aires, since 1980's Roxana & Fabian have performed and taught internationally, thrilling audiences in venues ranging from "Luna Park" in Buenos Aires, "Roy Thompson Hall" in Toronto to the "Royal Theatre Carré" in Amsterdam or "Shiba Mel-Park Hall" in Tokyo.
Dancing tango has always been a treasured legacy in their families, they were often surrounded by legendary celebrities of the Tango world, and in that spirit they were brought up to live, breathe and love tenderly the whole Tango culture.
They are considered one of the North America's pioneers in teaching Tango since 1980's, the early days of Tango revival. They are Canada's most influential tango dance icons and are credited with having taught many tango performers and instructors.
Read More
They have appeared in many of the fabled dance halls of their native Buenos Aires, as Palais de Glace, Astral Theatre, La Confiteria del Molino, Esquina Osvaldo Pugliese, Esquina Homero Manzi and the Buenos Aires most legendariest stadium Luna Park.
The couple was chosen as one of Argentina's tango ambassadors to the world and invited to judge the First ('05), Second ('06) and Fourth ('08) World Tango Competitions in Tokyo, Japan where they also performed in the show Tango Libertad among other selected tango dancers as Miguel Angel Zotto.
Besides being a Tango dancer, Fabian distinguished himself as a multi-faceted artist / performer who has appeared on scene not only as a dancer, but also as vocal singer and bandoneon player, in line with his lifetime passions that cover dance, music and history.
Winners of the international dance competition: "Stars of the future 1998", Miami Univision TV. Sabado Gigante.
Fabian & Roxana have shared the stage with international and national scene's celebrities and distinctive tango personalities and orchestras as Color Tango-Roberto Alvarez, Leopoldo Federico, Ruben Juarez, Alberto Podesta, Argentino Ledesma, Orquesta del Tango de Buenos Aires-Raul Garello - Carlos Garcia, Sexteto Canyengue, Quartango among others.
They have performed as soloist couple with many major Symphony Orchestras as the Kalamazoo, Washington DC, Laval, Sudbury, Buffalo, Windsor, Billings & San Francisco.
Artistic Directors, founders and hosts for Toronto Tango Summit and Tango de Oro Argentine Tango Academy in Toronto.
In '05 the couple was engaged as choreographers and dancers in "The Emotional Brain-Love", a Freddiee award winner TV documentary for Best Documentary Series, hosted by David Suzuki and co-produced by CBC-TV Canada and the Australian Broadcasting Corporation.
2003 Latin American Achievement Award for "Best Latin Folklore Presence in Canada ", Roy Thompson Hall. www.tangodeoro.com

Decant Gala & Fine Wine Auction Committee Members
Ron Anderson
Jeff Beach
Norma Beauchamp
Marie Lalonde
Nancy Kotush
Kristi Mehisto
Warren Porter
Bryn Turner
Gwyne Willmot
For any additional information about this event, please contact decant@cysticfibrosis.ca.