Fundraising Tips
---
Register as a team captain.
Your team can be any size! From a couple of neighborhood friends to dozens of co-workers – every team formed is critical in the fight against hate.
Set a team fundraising goal.
Having something to work towards means your team will have an achievement to celebrate on June 3rd!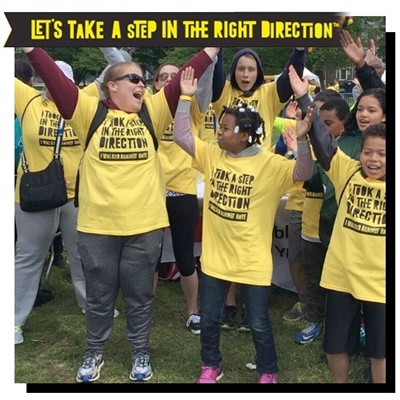 Consider making a personal donation.
By setting an example, you are letting your supporters know that this cause, and this Walk, are important to you.
Recruit walkers.
Think about who would join you as you walk for equality and justice
Friends and neighbors
Relatives
Coworkers and business partners
Members of your civic and/or religious community
Kick-off your team-building with a personal note - let everyone know why you are walking!
Everyone has their own reason for standing up to discrimination. What's yours?
Post on social media about why YOU Walk Against Hate. Don't forget to use #WalkAgainstHate
Customize your personal page – Walkers with personalized pages raise over 8x more than those who don't!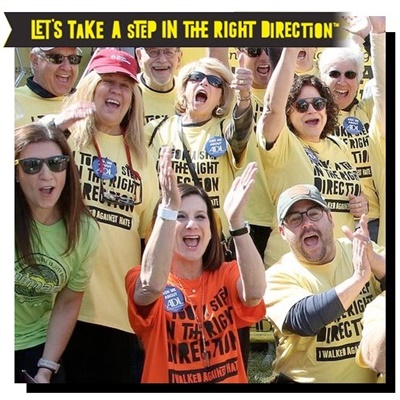 Ask your network to consider supporting your campaign.
Don't be afraid to try different ways of asking. It takes an average of 3-5 asks for someone to donate, and some people respond better to texts, e-mails, phone calls, in-person requests. See what works!
Thank your donors.
All it takes is a mention on Facebook, an appreciative text, or a shoutout amongst friends to let your donors know how much you value their support.
Remember - Registration fees fund the Walk Against Hate, while additional donations allow ADL continue our fight against bigotry and hatred. In 2017 alone, with your support:
Our local No Place for Hate® program continued to expand with 225 schools and organizations enrolled in the tri-state area with an impact of approximately 300,000 students.
Our regional A WORLD OF DIFFERENCE® Institute program focused on challenging bias and bigotry and trained over 900 students, teachers and community members, with an impact on tens of thousands of individuals in our region.
ADL staff planned and implemented 33 workshops helping over 800 middle, high school and college students understand the challenge of both anti-Semitism and anti-Israel bias.
Over 350 federal, state and local law enforcement professionals from the tri-state area were briefed on white supremacists, home-grown terrorists, and other extremists at a law enforcement summit in October.