What to Expect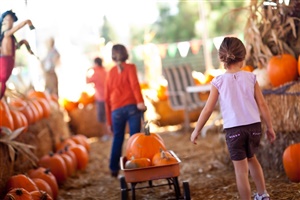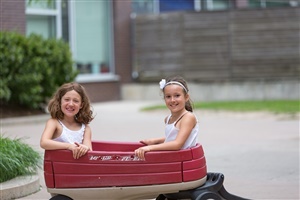 We want the Leaside Community to learn about the amazing things that happen at Holland Bloorview through fun and exciting activities.
Join us for:
Entertainment
Exciting live performances and dancing will be happening throughout the day on the main stage!
Food & Drink
Discover what the Leaside area has to offer and support Holland Bloorview by stopping by the food area for a bite to eat!
Tickets can be purchased for your choice of a hamburger, veggie burger with Neal Brothers chips and a drink! This BBQ is hosted by your neighbour, Grill Time, delicious buns from COBS Bread and sponsored by Crowe Soberman. The best part of your meal: proceeds are going right back to Holland Bloorview! Be sure to get your coupon by asking any volunteers to get $5 off and a free coffee at the Creeds tent!
Mascots & Characters
Don't forget your cameras to capture some awesome shots of the kids with their favourite mascots or characters. Chase from Paw Patrol and more will be attending!
Scavenger Hunt
Sponsored by Spin Master Global, take the ultimate adventure by participating in a special scavenger hunt at the Leaside Block Party! Prizes to be won!
Stay tuned for more information.
Wheelchair Basketball
Many of our kids take part in accessible (adaptive) sports during their rehabilitation and beyond! See how adaptive equipment works and can be incorporated into any sports. Get into the action and play a few games with us!
Be sure to come out to the park on October 5th to find out what else we have in store with our vendors and activities!