About Connected North
Why Connected North?
In 2013 James Anaya, UN Special Rapporteur on the Rights of Indigenous People, characterized the quality of life for Canada's Indigenous peoples as a crisis. Today, it is estimated that one in four children in First Nations' communities live in poverty. The reality in too many remote Indigenous communities is a youth suicide rate 11 times the national average, and high-school drop out rates of more than 60 percent. The social challenges faced by these communities are stark and significant, compounded by the difficulties of getting critically needed mental health and education services into Canada's remote, far northern locations.
The children in these communities deserve access to the same opportunities and experiences as the children in the south. Now there is a program that can help make this a reality by overcoming the challenges of time and distance.
Connected North is a breakthrough program that delivers immersive and interactive education services through Cisco's high definition two-way TelePresence technology, to drive student engagement and better educational outcomes in remote Indigenous communities. The program is made possible through a strong ecosystem of over fifty partners with program delivery managed by charity partner TakingITGlobal. The goal is to provide students and teachers with access to real-time sessions and experiences with content that is engaging, and customized to meet the needs of each school, with a hope of increasing feelings of empowerment for each student – in school and in life.
Learn more about Connected North at www.connectednorth.org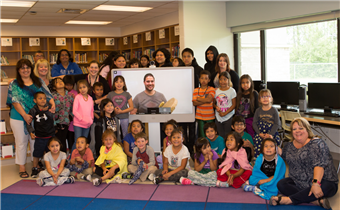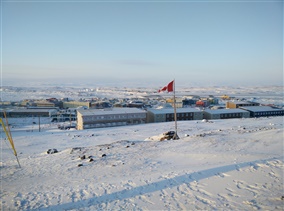 Canada's Indigenous students deserve the opportunity to learn, develop, and dream; read more stories of Connected North here.