Introducing Tech4Good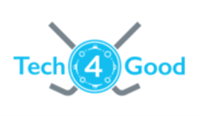 We are proud to introduce the 2nd annual edition of the Tech4Good on Ice Challenge in support of Connected North. Connected North is a breakthrough program leveraging interactive, high definition video to deliver education and youth mental health and wellness services to students in Indigenous communities in Canada's remote north. On April 27th, 2019, 300 players will hit the ice at the Sixteen Mile Sports Complex in Oakville, Ontario to help raise critically needed funds to enable us to serve more communities and add more schools and students to the network.
At the heart of Connected North lies a technology solution - a network of connectivity galvanizing tech and corporate industry partners for powerful transformation where it is urgently needed in this country. Connected North works with local service providers, community and school leadership, and teachers to implement reliable, secure collaboration technology. Connected North delivers a sustainable solution in each school, providing a new model for learning to engage students and connect them to a range of opportunities and experiences.
The Tech4Good Connected North on Ice Challenge raises funds for the program in two areas:
First: We want to reach more schools and students. Today, Connected North operates in 41 schools serving nearly 10,000 students, but the demand from the communities is great and we need to do more.
Second: We need to bring more experts, experiences, content providers onto the network. Our hope is to build a dynamic, digital, uniquely Canadian network connecting schools on a wide range of topics: engaging virtual field trips; encouraging cross-cultural sharing; linking students between schools; facilitating virtual teacher professional development workshops and training; building hope and pride through mentoring; showcasing cultural celebrations, and exploring future pathways. The Connected North team works closely with each school to customize the content and to address their unique needs. Content is linked with Indigenous themes of culture, tradition, and ways of knowing and learning.
Help us bring this new model into communities that need it most. By coming together, we can be a powerful force for change!