SUNDAY, SEPTEMBER 16, 2018

Cycle the WAVE is a fully supported, non-competitive all-women cycling event presented by The WAVE Foundation. Celebrating fitness and empowerment, personal goals and achievement, we unite women to take a stand against sexual and relationship violence and the impact it has on our society.
Team Up or Ride Solo to Ride & Give! We are thrilled to be cycling into our 11th year! Over the past decade we've raised over $1 Million thanks to our sponsors and fundraising efforts of our participants, benefitting agencies in the community and The WAVE Foundation's "Discover Your Power" youth education program.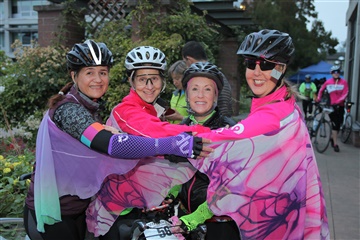 Four bike routes from 12-70 miles accommodates all rider levels. All routes include a variety of terrain: roads, trails, climbs and descents. Volunteer course monitors on bikes, SAG vehicles, and well-stocked, themed rest stops will keep you motivated and powered as you pedal to raise awareness. Join our Pre-event Training Programs and WAVE hosted rides to get you ready.
All rides start and end at Bellevue College culminating at the Finish Line Festival, which features complimentary lunch thanks to our friends at PCC Community Market Issaquah, Sweet Shoppe presented by Nima Foroutan DDS, massage spa, a no-host beer & wine garden sponsored by John Duggan Cycling Attorney, and much more.
Registration is only $85. The first 750 participants receive a WAVE gift bag including our signature water bottle. Personalize your online participant center and raise optional funds to earn incentive rewards starting at just $25 for the new WAVE dri-fit tee.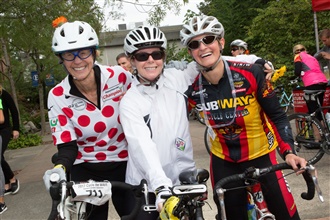 REGISTER NOW to Ride and Discover YOUR Power!
Make a difference in combating domestic violence through Awareness, Community and Empowerment.
Want to know more? Check out our FAQs page.
Unable to participate? You can still support us by fundraising, volunteering or make a donation!
Promote The WAVE Weekend. Post our Poster!
Click on the image to Download a pdf and Print, or share via Email, Facebook or other social media.
Check out 2018 The WAVE Merchandise Store